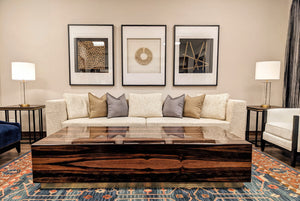 Personalized, Effortless, Luxurious Spaces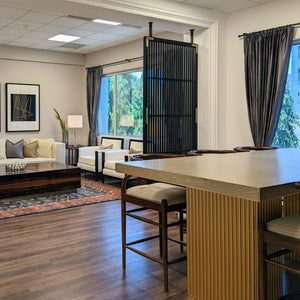 Personalized, Effortless, Luxurious Spaces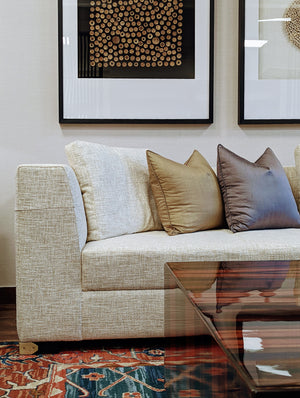 Personalized, Effortless, Luxurious Spaces
A Life Sized Canvas
"Designing interiors for the home is exciting.
It's an opportunity to create a holistic expression of a client's values and life journey - through a space they call home"
Before & After
Space Design
All of the work we do at Bandhini Home revolves around the enduring theme - Effortless Luxury
From Flooring to Wall Paper, XL Art and Bespoke Furniture, to European-style wall cornices. We go deep into customizing the details that reflect your personality and individual style
We connect the dots between your vision and a reality that you want to live in.
Speak to Us
Plan your project
To bring your project to life, we combine our expertise across interior decor, textile art, custom furniture, surface and space design.
Reach out to us for advisory services and appointments
+91 98117 35790 | +91 98113 90940
Share your contact details for a call back!
For a focused response, please mention:
(1) Project scope & details | (2) Your City | (3) Your preferred time to speak
Textile Art
Pret Line
Easy and effortless luxury. The Pret Line is a stepping stone to enjoying signature BH Textile Art.
We've sized and priced the Pret Line at a sweet spot, so that you can pick a wall at home, and you're ready to show it off!
Now you can make that impulse purchase and feel great about it!
Textile Art
XL Line
Make a statement. The XL Textile Art collection is focused on the best handcrafting for a statement piece
These artworks typically start at 3 x 4 ft (36 x 48 in), and can be scaled to larger sizes of 4 x 6 ft (48 x 72 in)
BANDHINI HOME offers interior planning support for these textile art pieces, as it's essential to get the desired look for discerning clients who enjoy working at scale.